Tailored Jackets
Gwyneth Paltrow
was all business on this red carpet, the actress topped her heather gray shift with a military-style jacket, putting a serious spin on the strapless dress.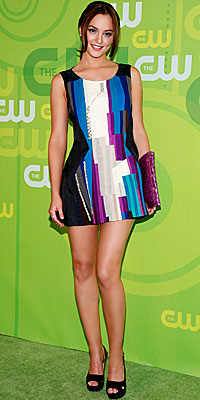 Leighton Meester
Art Prints
Wearable art never looked so fresh. As
Leighton Meester
(in Chloe) demonstrates, the clothing should be the focus when it comes to wearing an artsy piece. Keep jewelry, shoes and other accessories minimal to let your artwork shine
Lucy Liu
Art Prints
This bold trend must be worn with confidence, as
Lucy Liu
did in her Oscar de la Renta brush-stroke frock. Fine-art fashion extends to accessories as well, which is a better bet if your style is a bit more subdued.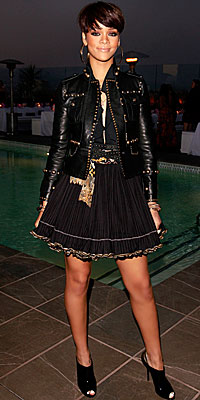 Rihanna
Rocker
She may be an R&B chart-topper, but
Rihanna's
always a rock star when it comes to
cutting-edge style
. A studded leather jacket from Gucci added attitude to a full-skirted ensemble from the line.